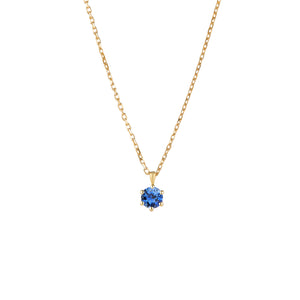 DESCRIPTION
A new take on our classic Petit Diamond Necklace. Made in 18k solid gold set with a 0.10 ct round blue sapphire.
DETAILS
Material: 18k gold
Stone: Sapphire (also available in Ruby and Emerald)
Chain Length: 45 cm (40, 42 & 45 cm adjustable)
Carat Weight: ca 0.10 ct (may vary slightly)
Made to order, email us to make an order.